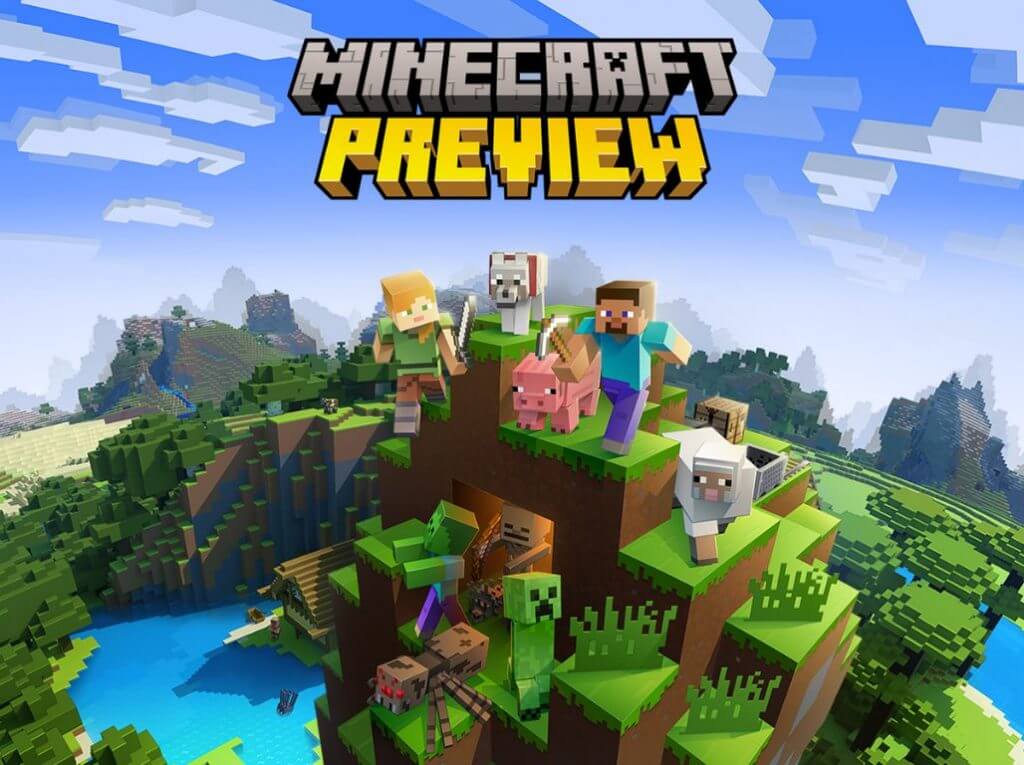 Minecraft Preview is coming to the Microsoft Store
Minecraft preview: Bedrock Edition has finally made its way to the Microsoft Store. Unlike its predecessor, the beta, Minecraft Preview will be available on multiple platforms. This was already available for all Xbox games on the Xbox Insider platform starting February 7.
The main goal that the Preview version seeks to achieve is to help transition player worlds from the retail version of Minecraft to Preview on Xbox. Mojang aims to achieve this in phases, that said, phase 1 is already in play. In the first phase players will need to transition their worlds to a Minecraft Preview placeholder product, then in the second phase Mojang will completely move the imported worlds to the Preview version as it is already ready to phase out the version beta.
Players using Windows can now enjoy features that have yet to be released as the Mojang Studios development team tries to test them to see what works and what doesn't. However, this experience is limited to players who own Minecraft. During installation, your device must meet the minimum system requirements.
Here are some important points you should note about the game:
• You will not have access to Realms and will not be able to join games from non-Preview players
• Most settings (including family settings) will not carry over from the retail version of Minecraft
• Any worlds played in Preview will not transfer to the retail version of Minecraft
• Any content you own in the Minecraft Marketplace will work in preview
• Any content you purchase from the Marketplace during the preview will use your existing Minecoin balance and transfer to the retail version of Minecraft
• Preview builds may be choppy and do not represent the quality of the final build
Well, we'll just have to wait and see how well players using Windows interact with the game and how smooth the game runs on their devices.
Download the app game here:
Share this post: