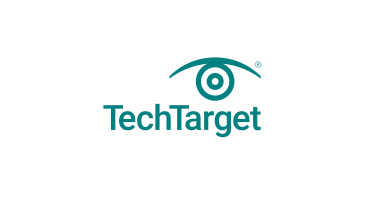 What is Microsoft Windows Server LTSC (Long Term Service Channel)?
Microsoft Windows Server Long-Term Servicing Channel (LTSC) is a servicing option for Microsoft's server operating system that follows the familiar two to three year route between feature updates.
In June 2017, Microsoft announced that it would split Windows Server into two channels: the Semi-Annual Channel (SAC) and the Long-Term Servicing Channel (LTSC) – formerly the Long-term maintenance branch. SAC is for companies who prefer a shorter time between feature updates to get the most recent updates for fast application development cycles.
Microsoft is adapting LTSC for companies that prefer the more traditional two to three year release cycle between major feature updates. The LTSC naming convention will keep the Windows Server YYYY format while the SAC versions will follow a Windows Server version YYMM format. Microsoft said it plans to add most of the improvements – with some variations – from SAC versions to future LTSC versions.
LTSC installation options and support conditions
LTSC is available in two installation options: Server Core and Server with Desktop Experience, which provides a GUI for point-and-click management. Server Core does not have a graphical interface and requires the use of a remote server management tool. Microsoft's documentation also states that Nano Server is available as a container OS on the LTSC platform.
Although the SAC version of Windows Server released in October 2017 called Windows Server version 1709 also has Server Core, it is not compatible with the LTSC Server Core version. Administrators cannot upgrade LTSC Server Core to SAC Server Core because the conditions and support channels are different. Likewise, it is not possible to switch from LTSC Server Core to an LTSC Server deployment with Desktop Experience. The administrator must perform a new installation of each option.
Windows Server LTSC comes in three editions – Essential, Standard, and Datacenter – and is available on all channels. The support terms will be familiar to most administrators with five years of standard support with five years of extended support. Businesses also have the option of receiving six additional years of support through Microsoft's Premium Assurance plan.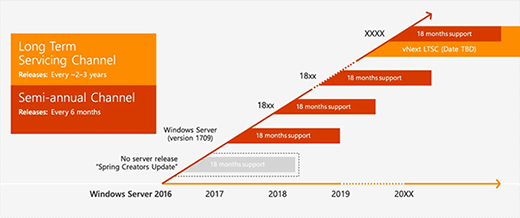 Availability of pre-release versions of Windows Server
For businesses that want to get a glimpse of upcoming features in the next release of LTSC, Microsoft is making preview versions available in its Windows Insider program. Administrators can deploy these builds in a test environment to avoid potential issues and see what features they can implement when Microsoft releases the official release. Microsoft encourages customers to provide feedback during this testing phase to help shape the course of the LTSC release.
This was last updated in december 2017
Continue Reading About Microsoft Windows Server LTSC (Long Term Service Channel)

Deepen your knowledge of IT operations and infrastructure management