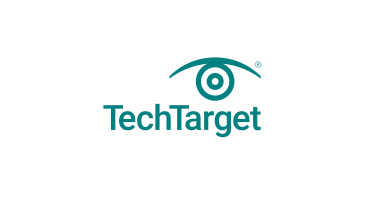 What is Microsoft Windows Server Semi-Annual Channel (SAC)?
Microsoft Windows Server Semi-Annual Channel (SAC) is a servicing option that provides a twice-yearly feature update for organizations that want the latest Windows Server features.
In June 2017, Microsoft announced that Windows Server SAC would follow the same maintenance model as the Windows 10 SAC with a release every six months – around one in the spring and one in the fall – with a number of new features and updates. Microsoft said it was tailoring versions of Windows Server SAC for companies with fast application development cycles, such as DevOps stores that want the latest container-based virtualization features.
Semi-annual channel customer requirements
Businesses with Software Assurance on their Windows Server Standard or Datacenter licenses or a Microsoft Developer Network (MSDN) license can download SAC versions from the Microsoft Volume Licensing Service Center.
Companies without Software Assurance can use SAC versions in Azure blue or other cloud or hosting environment.
Differences between SAC and LTSC
For companies that prefer the more traditional Windows Server feature release cycle of every two to three years, Microsoft calls it the Long Term Servicing Channel (LTSC) – formerly the Long Term Servicing branch.
LTSC offers two installation options: Windows Server with Desktop Experience and Server Core; Server Core and Nano Server container images are also available. The only SAC installation option is Server Core – there is no Server with Desktop Experience mode available in this release. Microsoft also provides Nano Server and Server Core operating system container images for Windows Server SAC. While LTSC and SAC both have Server Core container images, Microsoft has said they are not compatible.
SAC version Server Core and Nano Server products have 18 months of standard support with no extended support option. The LTSC has general support for five years and extended support for five years.
The SAC version naming convention uses the last two digits of the year and month as the version number, like Windows Server version 1709. The LTSC version of Windows Server retains the traditional format with Windows Server and the full year, like Windows Server 2016.
Microsoft states that the SAC and LTSC channel versions are not interchangeable, which means that an in-place upgrade from Server Core in Windows Server 2016 to Server Core in Windows Server version 1709 is not supported. Customers must perform a clean install to use the SAC version.
Microsoft plans to add most of the improvements – with some variations – from the SAC versions in the next LTSC release.
Windows Server version 1709 features
Microsoft released its first SAC version – Windows Server version 1709 – in October 2017.
The company, which had released Nano Server in the release-to-manufacturing (RTM) version of Windows Server 2016 as a more streamlined version of Server Core, removed the infrastructure role capabilities of Nano Server in SAC version 1709 Microsoft has converted Nano Server to a basic operating system container. image which has reduced its size from about 400MB to about 80MB. The reduced version of Nano Server does not have a servicing stack; when an update arrives, admins redeploy the image through Docker.
Microsoft also reduced the Server Core install size from just under 15 GB in Windows Server 2016 Server with Desktop Experience to about 6.6 GB in version 1709.
Microsoft added support for Linux containers with kernel isolation provided by Hyper-V.
The Storage Spaces Direct feature, which collects server disk space in pool storage, is missing in version 1709. Microsoft has stated that a Windows Server 2016 Storage Spaces Direct deployment will not support the use of servers running Windows Server version 1709.