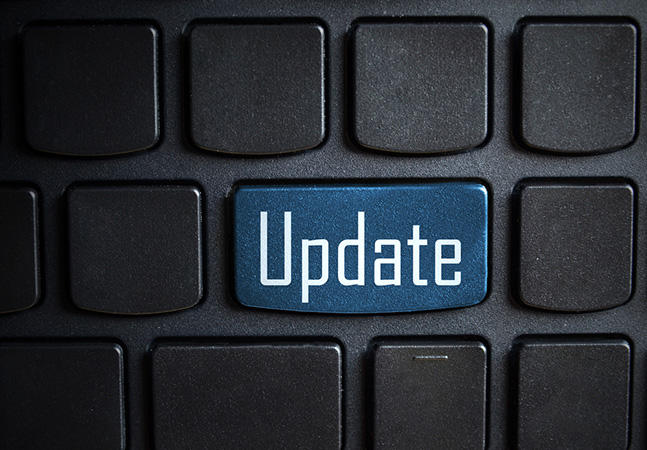 Windows Server Future Includes Less Frequent Updates – Redmond Channel Partner
New
The future of Windows Server includes less frequent updates
By Kurt Mackie
July 29, 2021
Microsoft is ending its practice of releasing semi-annual Channel Updates (SACs) for Windows Server editions, turning to Long-Term Servicing Channel (LTSC) updates instead.
SAC versions arrived twice a year for Windows Server. In contrast, LTSC versions arrive "every 2-3 years", for example this Microsoft document dated June 24 describing features that have been removed from Windows Server.
The end dates of current versions of the SAC are available in this document "Windows Server version information", dated July 26. For example, organizations using Windows Server version 20H2 SAC (released October 2020) will be supported until May 10, 2022 on this channel version. They likely need to upgrade to a new LTSC version before the May 10, 2022 deadline to have a Windows Server product that continues to receive patch support.
Azure Stack HCI and Windows Server updates
Microsoft's "Version Info" document mentioned an apparent exception to the SAC policy change for Windows Server users on Azure Stack HCI, which is Microsoft's Azure-in-a-box implementation for installing on servers of an organization. However, there is no exception. SAC is dead across the board for Windows Server.
Here is Microsoft's misleading phrase:
"The Semi-Annual Channel in previous versions of Windows Server focused on containers and microservices, and this innovation will continue with Azure Stack HCI, the document explained laconically.
This statement simply means that Microsoft's "innovation" for Windows Server will always happen for Windows Server when used with Azure Stack HCI. However, these Windows Server updates are not SAC versions as Microsoft's phrase suggests. Azure Stack HCI gets updates once a year, by this Microsoft document description, so the updates do not arrive as "semi-annual" channel updates. The Azure Stack HCI product follows an update model that is more like the Azure update model.
This is how the Azure Stack HCI update model was explained by Jim gaynor, an analyst with independent advice Itinerary on Microsoft, by email:
When it comes to managing Azure Stack HCI as an operating system, it is managed as a "Modern Lifecycle" product – neither SAC nor LTSC. It receives regular (roughly monthly) quality and security updates, just like Windows Server, with annual feature updates targeted for the second half of the year. Each annual feature update is supported for two years, giving customers one year to upgrade to a new version before the previous one leaves support.
In essence, SAC is dead for Windows Server in all instances, even Azure Stack HCI, because Azure Stack HCI does not follow the SAC update model.
Windows Server LTSCs get 10 years of support
Microsoft's LTSC versions for Windows Server products will have "5 years of standard support and 5 years of extended support," according to the "Version Info" document.
This 5 + 5 support period is reminiscent of the traditional support time allowed by Microsoft's Fixed Lifecycle Support Policy, but it apparently happens as part of the more tenuous modern lifecycle support policy. For example, the Microsoft "Version Information" document contains a note stating that "Windows Server, version 1803 and later are governed by the Modern lifecycle policy. "
LTSC support halved for Windows 10 and Office
Unlike Windows Server, support for LTSC will be truncated for other Microsoft products. Microsoft had announced in February its intention to halve the traditional 10 years of support for the next versions of Windows 10 and Office LTSC, for example.
Despite halving support for future versions of Windows 10 and Office LTSC, Microsoft has indicated that they will be governed by the Fixed Lifecycle Support Policy. This is strange because the fixed lifecycle support period was typically 10 years, not five years.
Microsoft is also planning to switch organizations to subscription licensing with versions of its latest application server products. The first to appear in this regard is SharePoint Server Subscription Edition, which is currently in the preview stage. However, no licensing and support details have been described.
Windows Server 2022 is LTSC only
Windows Server 2022, Microsoft's latest server product, is expected to arrive commercially in the second half of 2021. It will only receive LTSC updates, Microsoft's "Release Information" document explained.
Windows Server 2022 is currently in the "release to manufacturing" stage, having been previewed in March. Microsoft described its main characteristics at the end of June, but did not mention at the time that it would be an LTSC-only product.